"Being uncomfortable
is the life blood of toughness."

– Bo Hanson


Solving a
TOUGH

Problem in Sport
The number one issue concerning Coaches is that their success or failure is directly linked to the mental toughness of their athletes. Coaches are unanimous in saying that they struggle with HOW to develop resiliency. So ATHLETE TOUGH™ was developed to answer this call. It is practical. It is written for Coaches and athletes by a Coach, Athlete and Consultant all wrapped up in one!
Many of the books or programs out there on mental toughness are written by psychologists in a language that is hard to understand. ATHLETE TOUGH™ is written by an Olympic Medalist and an athlete who has personally USED these strategies and gained success because of them. Not only that, but these strategies have helped form the successful business Bo Hanson has today – Athlete Assessments. ATHLETE TOUGH is also designed specifically for athletes so you know the information is relevant and useful to you.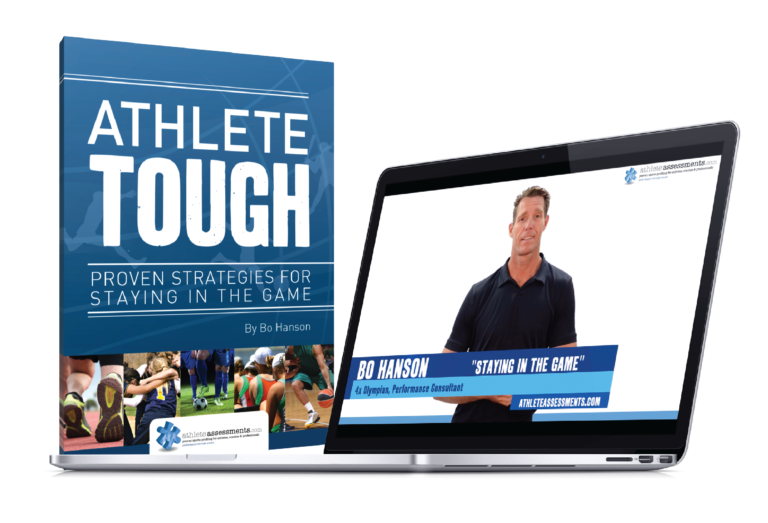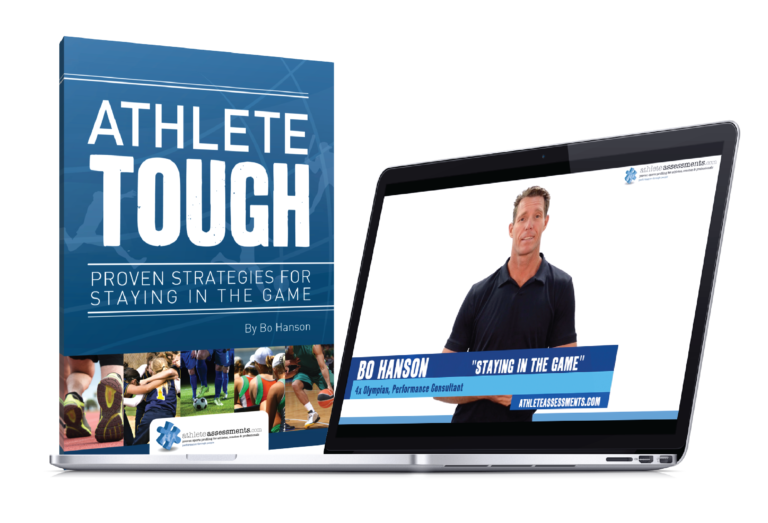 ATHLETE TOUGH™ Handbook & Video Series is designed to ensure your athletes never give up, never quit on their team and never quit on themselves.
ATHLETE TOUGH™ delivers proven strategies on how to be mentally resilient. The fact is, tough athletes have a system that works for them and by using the strategies outlined in this program, you too can develop a system that works for YOU.
ATHLETE TOUGH™ provides step-by-step processes to help athletes become and stay mentally strong.
This is what it takes to be
ATHLETE TOUGH
Mental toughness is not a mythical quality possessed by only a few. It is a teachable skill and there are proven strategies to develop your athletes to be ATHLETE TOUGH.
"Being ATHLETE TOUGH is defined by the actions you take when your performance matters the most. In the heat of battle or when all seems lost, those who stay in the game are those who never lose sight of why they are in the game in the first place."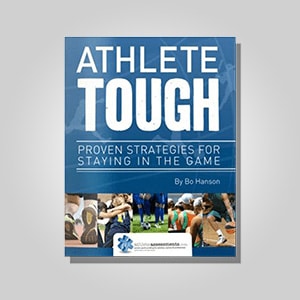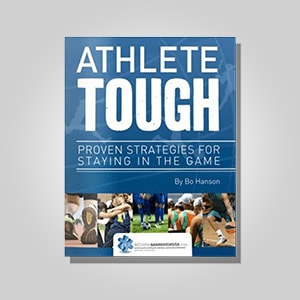 Want to learn more about how the ATHLETE TOUGH™ Program can improve your athlete's mental toughness? We have provided exclusive access to a sample chapter from the ATHLETE TOUGH™ Handbook and a sample from the ATHLETE TOUGH™ Video Series.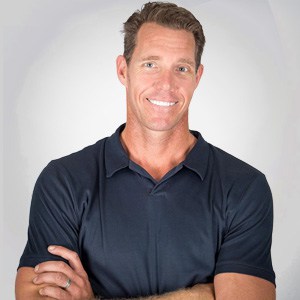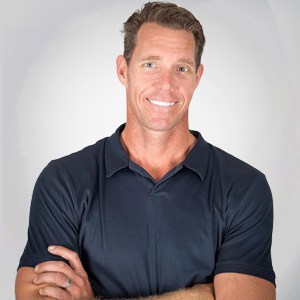 Bo Hanson is a 4x Olympian, 3x Olympic Medalist, Specialist Coaching Consultant, and Keynote Presenter and Facilitator. He has presented all over the world, worked with more than 700 teams and helped athletes and Coaches achieve success in 41 sports.
The Quotebook for Being Tough in Sport
Designed for when the going gets tough, or when you're helping someone else through a difficult time. Over 160 pages of inspiring quotes, with space to add your own favorites at the end of each chapter.