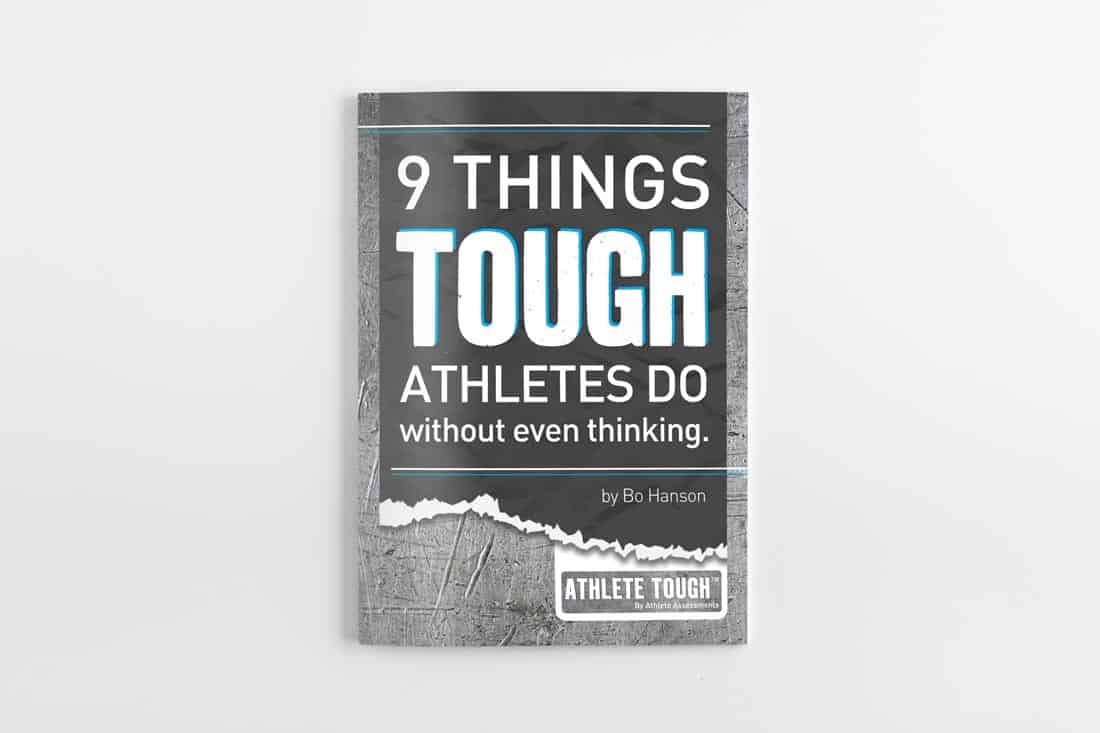 It's not by chance that you are here reading this. In our experience in working with top Coaches, athletes and teams around the world, those who truly achieve their potential don't leave things to chance.
They are deliberate about what sets them apart. They put focus and energy into the elements that have the most impact on their performance. Being ATHLETE TOUGH is one of those elements.
Mental toughness is not a mythical quality possessed only by a few. It is a teachable skill that can be developed and, with the right strategies, sustained. That's exactly what the ATHLETE TOUGH™ Handbook and Video Series is all about. It's your personal guide of proven strategies to develop your skills to be ATHLETE TOUGH. This mini workbook is designed to get you started.
Actions always speak louder than words and Tough Athletes take action. You can see their toughness by what they do. 
Being uncomfortable is the life blood of toughness.
– Bo Hanson
Sign up for your FREE copy of the
9 Things TOUGH ATHLETES Do Without Even Thinking workbook

Follow Amy as she takes you through all the 9 Things Tough Athletes Do Without Even Thinking, and teaches you how to be ATHLETE TOUGH.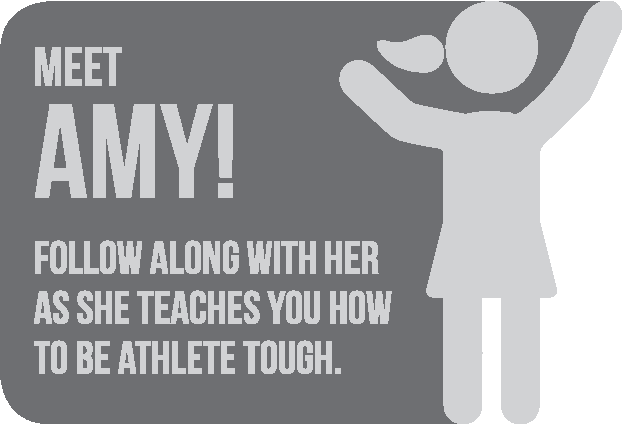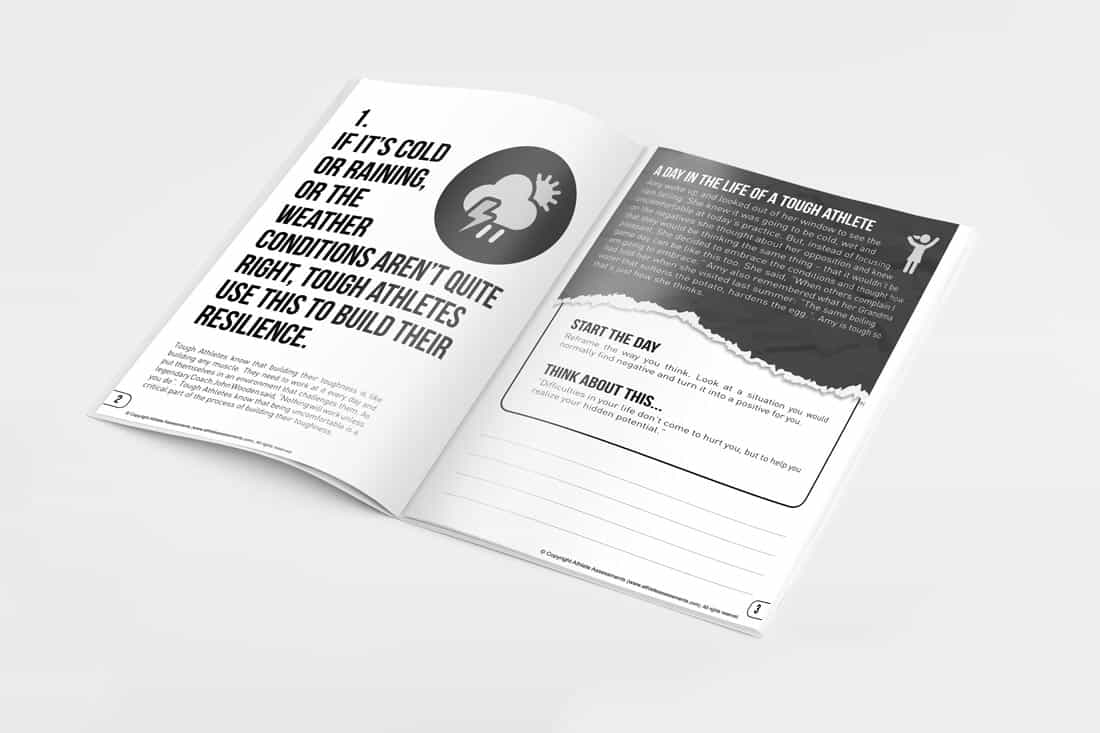 Life always begins with one step outside of your comfort zone.
– Shannon L. Alder