LOOK INSIDE ATHLETE TOUGH
We could go on about how great ATHLETE TOUGH™ is, but why not have a look for yourself?
Below you can look inside the Handbook and we've also provided you with access to a sample Video so you can see the quality for yourself.
We have complete faith in our product and know you will reap the rewards so we are offering you a 100% money back guarantee. What are you waiting for? Take a look…
"I was lucky enough to see Bo present at a VIC netball conference. He was amazing, and his stories were very relate-able. This is a resource any coach can use at any level, especially at grass roots."
Shea Cunningham
Netball Coach
Victoria, Australia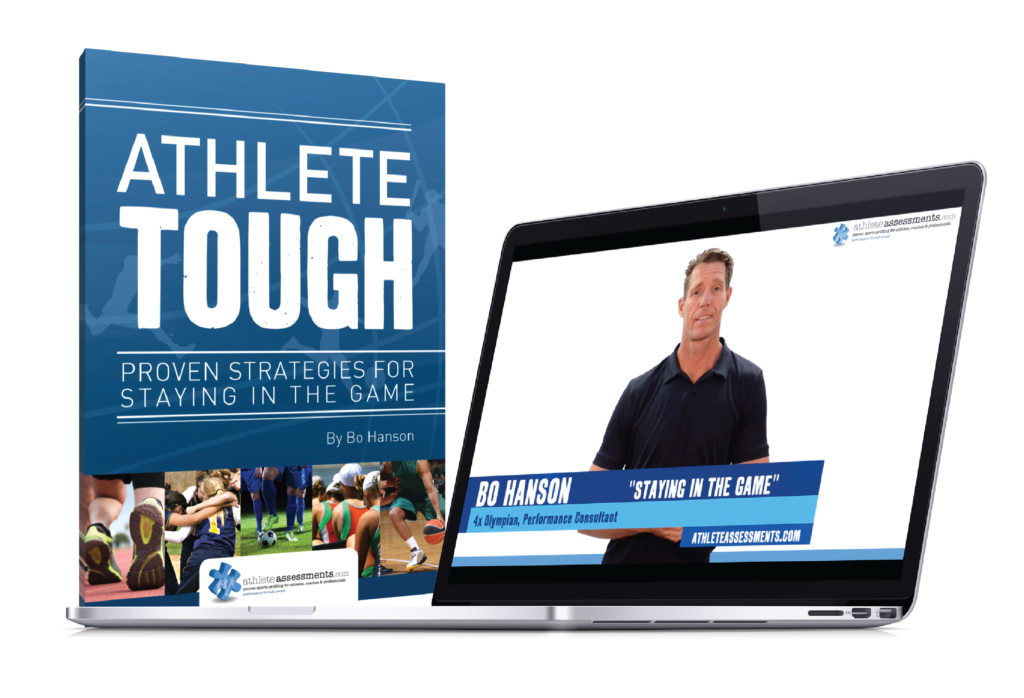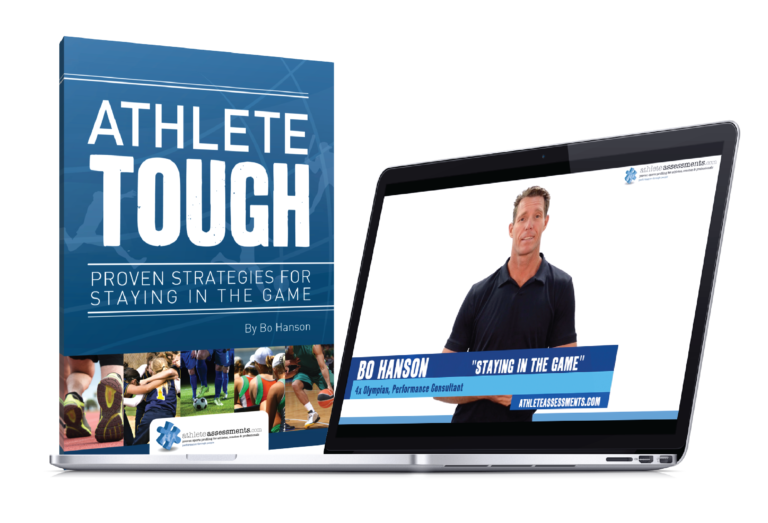 ATHLETE TOUGH SAMPLE CHAPTER
ATHLETE TOUGH SAMPLE VIDEO
When you purchase the ATHLETE TOUGH™ Program, you will receive:
The ATHLETE TOUGH™ Handbook:

An electronic copy of the ATHLETE TOUGH™ Handbook. This allows you to economically print the number you need for your whole team.
The Handbook includes 15 chapters and is over 140 color pages.
This purchase gives you the right under copyright to create up to 40 copies for the athletes and people you work with.

The ATHLETE TOUGH™ Video Series:

Each chapter of the Handbook has an accompanying quality video.
More than two hours of videos that you access online with your personal log in.
Additional content and personal stories are included in the video series.

We personalize your experience with us by creating an individualized secure login account for Video access and also customize your copy of the Handbook. Upon purchase, we will provide this to you usually within one business day, or two at the very latest.
We have complete faith in our product so we offer you a 100% money back guarantee.
We pride ourselves on providing exceptional value and going the extra mile. So you can look forward to additional bonuses when you purchase ATHLETE TOUGH™ such as attending a dedicated webinar with author Bo Hanson, additional articles, videos and client stories that we share with you online via email.
Ready to become ATHLETE TOUGH?
ATHLETE TOUGH™ Handbook & Video Series contains critical, non-negotiable activities for you to complete.

All it takes is some discipline and accountability.

By completing these activities, the actual act of committing to do them, begins your development to become ATHLETE TOUGH™.

Those who are diligent, focused and disciplined to do the exercises and challenge their current limits are going to become tougher. I can guarantee this.

Be disciplined. Be accountable to yourself. Team up with a buddy.

Do what it takes and you will become ATHLETE TOUGH™.