With research showing loneliness is growing among Gen Y and Z, here are some strategies to build a sense of belonging in sports programs.
Compelling new research has revealed that despite constant connectedness through digital mediums, Gen Y and Z are lacking critical real-world interaction, leaving them lonelier than their older generations. The report highlighted the importance of social interaction, so we asked Senior Consultant and author of ATHLETE TOUGHTM, Bo Hanson, about the value of face-to-face communication, the critical role it plays in sport, and how coaches can ensure it's prioritized their program.
The study on teen loneliness, conducted by Jean Twenge, Professor of Psychology at San Diego State University, samples 8.2 million teenagers from the years 1976 to 2017. Over this 40-year period Twenge found that even though teens are connected by social media, gaming, and phones, statistically, they report increasing feelings of loneliness and isolation. The frequency of quality social interactions dropped dramatically. The number of times teenagers just came together to hang-out with friends was halved. They attended fewer parties and went on fewer dates. This research led to the conclusion that the effects of social media are two-fold, first serving as a distraction and then again as a substitution to experiencing the real world.
As Twenge dedicates a special section of the report to the concept of preserving social interaction, we asked Bo Hanson to discuss the value of this further.
He said, "Face-to-face interaction is critical to any relationship development, and is of paramount importance in the 'forming stage' of a team's development. Interacting in-person primarily encourages the development of trust at a much faster rate than any alternative communication. A large portion of how we communicate is non-verbal, and the true meaning of what we say goes beyond what is interpreted by just our words alone. Face-to-face interactions also allow for less 'direct' communication. Personally, I find that online or other forms of technology-driven interactions tend to be briefer and more formal, inhibiting one's ability to show the uniqueness of oneself. Although not a deal breaker, environments which do not encourage high levels of face-to-face interactions will inherently be environments where team trust is lower."
However, there are simple strategies and processes that coaches can use to ensure the value of face-to-face interaction is embedded in their programs. These involve creating both formal and informal opportunities for athletes to contribute, connect, and be heard.
When asked for his thoughts Bo said, "Coaches can create informal opportunities for team members to interact. You can't force them to, but you could, for example, organize coffee, team dinners, community events, and anything else which provides an environment to work together in different ways."
He adds, "Coaches can also talk to the team members face-to-face and model the behaviors they want to see. This is a critical form of communication to teach, as many of today's athletes lack proficiency in face-to-face interaction, compared to a technology medium."
"Many teams use 'team rooms' as a space for players to informally interact or rest between practices or in between study. Try putting some games in there such as Jenga. Rather than enforcing a 'no phones in the team room' policy (as this only serves to make teams feel controlled), try creating an environment which encourages interaction and a sense of fun. Games like Jenga require team members to communicate."
Building connections, 'making friends,' knowing how to ensure yourself and those around you are included, comes naturally to some, but for the most part it is a skill that many of us need to develop. Therefore, as a coach you can catalyze this development by creating opportunities for team bonding and interaction, ensuring your environment encourages belonging and inclusion. In addition to building a stronger team environment, facilitating growth in these social interactions helps combat loneliness and equips your athletes with skills they can use in every aspect of their lives.
A tight team will have its own unique sense of belonging. In sport, teams are constantly interacting, pushing each other to learn more and often, during this process, sharing their greatest goals and aspirations. This helps build environments wherein belonging and collaboration flourishes.
To foster these environments, the little things can make the biggest difference. Personally, I often work remotely and every time I need to contact the office, I consider whether I can call rather than send an email. Apart from getting an immediate response, this often leads to an impromptu chat where we have a two-sided conversation instead of me projecting my own point of view.
WHERE TO FROM HERE?
Isolation is such a serious issue, and we want to make sure that we do everything we can to prevent it from creeping into our cultures. The ATHLETE TOUGHTM Program will deliver strategies on how to build mental resilience by working as a team and provide step-by-step processes to help your athletes develop a sense of belonging and stay TOUGH together. So, if we can help with strategies or tools to build belonging and resilience in your program, find out more about our ATHLETE TOUGHTM Program here.
We're here to provide you with excellence in service and to help you be your best. If there is anything we can do to be of service, don't hesitate to contact us.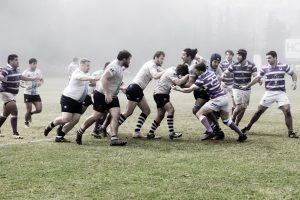 It's a unified opinion amongst coaches that the athletes of today lack resilience and aren't as 'tough' as those from previous generations. This isn't just referring to physical toughness but being mentally tough too. But we beg the question whether Gen Y and Z athletes actually know what toughness means? Do they understand the value of a mental framework that pushes you to complete every practice, perform under pressure, and get through difficult challenges? Have they been taught what these strategies are and how to rely on them when the scoreboard isn't in their favor? Are they resilient enough to bounce back from injury? This article identifies a WISE approach to this tough challenge.
Read More »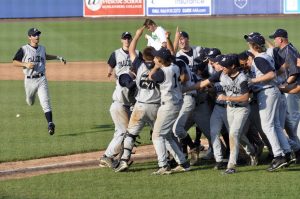 A Harvard study spanning across 75 years, reveals that honest, authentic, and reliable relationships are the source of happiness, and good physical and mental health. Director of what is one of the longest running studies on adult development in the world, Robert Waldinger, recorded some 13 million views on a TED Talk where he discussed the findings. In this article we share what Athlete Assessments' Senior Consultant and Director, and Author of ATHLETE TOUGHTM, Bo Hanson, considers these significant findings to mean for athletes, teams, and coaches.
Read More »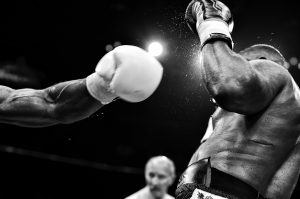 Mental Toughness, resilience, and grit are not naturally occurring attributes that cannot be taught, they are in fact, teachable skills that athletes and coaches can develop in sport, as well as in life.​
Read More »