"In sport, as is in business and life, the smallest % improvements compound and deliver what you want most when you apply it sustainably." – Bo Hanson.
Bo Hanson is a 4 x Olympian and 3 x Olympic Medalist. He's also a Coach, a Consultant and a successful Business owner who walks the talk.
Bo Hanson lives high performance. His experience is built on split second podium finishes, gathering athletes around shared goals and mounting campaigns to topple seemingly unbeatable athletes. With a career in rowing that spans 20 years, 4 consecutive Olympics and every World Championship in between, Bo knows the rigours of everyday training.  He learned what drives motivation, how crucial the Coach-athlete relationship is, how fundamental interpersonal understanding generates team talk and unity behind common goals. He learned that a team culture built on mutually agreed values like accountability, trust and performance is the precursor to results.
As a Coaching Consultant, Hanson is part of teams all over the world, athletes in over 40 sports benefit from his experience. His ability to improve coaching strategies and performance with clients has resulted in more than 16 National Championships in Division I College Teams in the USA, Olympic medals and Pro team Premierships in the last five years alone.
Hanson established Athlete Assessments in early 2007, a Coaching consultancy that specialises in the people side of sport. Now over a decade on, Athlete Assessments has worked with more than 42,000 athletes, Coaches and administrators in over 40 sports all around the world. In addition to his consultancy services he developed the only sport-specific DISC behavioural profiling tool available.
As he was working with teams to build better performances he was constantly asked for his input into mental skills development for individual athletes. As a consequence of this constant request and his ability to translate his experience into skill development for athletes, Hanson developed the Athlete Tough program, a step-by-step workbook and accompanying video series which can be delivered by Coaching and support staff in an environment athletes trust.
After a career spent looking for a winning edge, the smallest margin, the difference between first and second place, Hanson is dedicated to developing an athlete's ability to perform under pressure, recover no matter what the setback is and ultimately produce their best results when it matters the most.
Hanson's back-story speaks to his focus today, in 1992 at just 18 years-old, he was Australia's youngest ever rower to compete at the Olympic Games and still is. He went on to win bronze medals in 1996, 2000 and 2004 in finals that saw split seconds separate all podium finishers.
During his Olympic career, Bo studied at the University of Technology Sydney and began his 20 years of experience in corporate training, adult education, Coaching and facilitation.
As an International Coaching Consultant and Director of Athlete Assessments, Bo Hanson works within sport and the business sector consulting on leadership, management and Coach development, as well as mental toughness and the understanding of one's self and others.
And while his athletic career is impressive, it's his life after sport that really showcases his success. Bo Hanson is an expert in the "people side of performance" and has helped countless sportsmen, women and professionals, taking them to new levels of success.
He not only inspires, he gives you the tools you need to be the best version of yourself and achieve success in sport, in business and in life.
In his quest for Olympic medals, Bo Hanson learnt his governing principles, created his own unique distinctions, built a successful company around these and now he will show you how to apply this knowledge to lever your own performance above your competition.
Success is defined by the actions you take when it matters the most.

Defining resiliency is relatively easy. Simply stated, it's the ability to bounce back positively after a mistake, mishap or loss. In practice, it's the ability
Read More »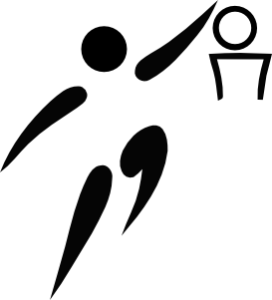 Culture is a buzz-word in sport. Coaches often attribute their success or failure to this ambiguous word. But, let's get to the heart of the
Read More »

"The ultimate measure of a man is not where he stands in moments of comfort and convenience, but where he stands at times of challenge
Read More »