Resilience is that indefinable quality that allows people to get back up after they have been knocked down.
More than that, resilience allows them to not just get back up, but to come back stronger then before, having learnt from their mistakes and having devised strategies so that next time it happens, they will bounce back quicker.
Rather than letting failure stop them in their tracks and defeat them, they see it as feedback on how they can improve. Next time, they use these strategies to perform under pressure, they think about their "big why", the reason they do their sport, they know that toughness is part of who they are, part of their identity.
Even after misfortune, resilient people are able to push on.
ATHLETE TOUGH was written to teach some of these strategies, and you can read more about the program here. Put simply, Bo Hanson created Athlete Tough because resilience and mental toughness," is a key psychological aspect of sport. The ability to recover from a poor performance or a detrimental mistake is crucial to an athlete's success. And as much as athletes hate to admit it, failure is part of the game. So learning how to cope, and recover, is crucial.
So how does an athlete become Athlete Tough?
If you want to know more about how to help your athletes build mental toughness and resilience so they can perform at their best under pressure, you should check out our program – ATHLETE TOUGH. Our Handbook & Video Series was produced by 4 x Olympian and 3 x Olympic Medalist, Bo Hanson, to answer the call of Coaches wanting to know how they can build mental toughness in their athletes. We have dedicated 15 chapters to proven strategies that will help your athletes become, and stay, ATHLETE TOUGH. Visit this link for more information and to view a sample chapter and video!


"You have to be able to center yourself, to let all of your emotions go. Don't ever forget that you play with your soul as
Read More »

"The ultimate measure of a man is not where he stands in moments of comfort and convenience, but where he stands at times of challenge
Read More »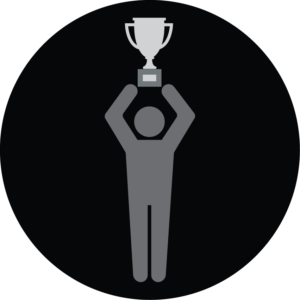 Actions always speak louder than words and Tough Athletes take action. You can see their toughness by what they do. Here is our list of
Read More »