Losing is inevitable at least once during an athlete's career but learning to reflect and reframe these performances can help us strengthen our resolve for next time. In this article 4x Olympian, Bo Hanson, reflects on his experiences with loss.
While listening to a podcast interview with a successful Australian cyclist, with an incredible 11 world titles to their name, I was intrigued to learn that it wasn't these titles that shaped her as a competitor, but rather it was the 29 world titles she participated at and lost.
This revelation prompted me to ask Bo Hanson, Director and Senior Consultant at Athlete Assessments, about how he addresses his losses. On top of medaling in multiple Olympic games, Hanson also competed at every world championship over a 10-year period during his career as a rower.
In every athlete's career they will face losing, or performances that fall short of the team's expectations, but how did Bo address these experiences to help build him into a better competitor? What strategies did he use to reframe these losses into something that motivated and improved his ability to continue training and racing at an international and Olympic level?
When asked about falling short of achieving a goal, Bo discusses the valuable lessons he learned and says, "During my early years of competing at the World Championships, I experienced frustration after several races where my crew placed 4th. These often came from being in a medal winning position, only to have faster finishing crews overtake us in the final stages of a race."
"4th place can be a disheartening position to finish in, and one where initially it can seem as though all your effort just wasn't worth it. I experienced this feeling after each 4th place, only to front up again the following year to compete again with a renewed hope to achieve a little better."
"Finishing 4th can certainly be an enormous motivator to never feel that way again!"
"Eventually the initial disappointment faded, and I began examining all the small adjustments we needed to make to become faster and improve our outcome for next time. As you may have already deduced from the way I speak about wanting to achieve better results, my profile has a high level of D. But what I came to learn about myself was how I really did enjoy rowing with my crew. I appreciated the relationships I had with my crewmates, and I loved working with my coach, Tim. It was inspiring to be surrounded by hard working people every day. I wanted to be in this environment, and despite my desire to win medals, the reality was I would have continued rowing (and I did) even when the results were not what we hoped. Finding a balance in the way you approach winning and losing is critical. You must appreciate the broader experience. This perspective was also important to me when I was considering fulfilling career options."
"Reflecting on your experience is important, and unfortunately sometimes it takes falling short of a desired result to realize all the other great aspects of your sport. Some people experience wins throughout their careers and despite having some great results as an athlete, there are no Olympic Gold Medals in my cabinet, and that is the reality for most athletes who compete at the Olympics. So, when the dust settles after a difficult result, it is important to reflect on what you value in your sport and it's critical to re-establish your 'big reason why'."
Upon further reflection, Bo recalls, "The most difficult result of my career was at the World Championships in 1995. We came in ranked 2nd in the world, with the world's fastest time for that year, and finished the World Championships ranked 8th, barely qualifying for the Olympics the following year."
He adds, "That result was extremely disappointing after having won or placed second in every regatta event we attended that year. It was a huge underperformance, but the learnings I took about team culture, harmony, and respect, shaped a medal winning result in the 1996 Olympics with a new coach and the changing of a crew member. I was able to reflect and reframe a poor outcome, isolate the processes and factors that contributed to our poor preparation, and ensure these never happened again. And they did not ever happen again."
"Making mistakes is part of being human, and learning from them is too, but people so often repeat their errors. Usually this is due to an absence of personal and team reflection. Without reflection and a commitment to making changes, poor results will continue to happen."
Bo concludes by saying, "So, my recommendation to you is to turn your losses into learnings. Let your disappointments lead to reflections and reflections into changes, then turn your changes into future great outcomes."
WHERE TO FROM HERE?
Learning to reframe losses and implement change is part of a mental skill set which includes toughness, resilience, coping and performing under pressure. With his knowledge and experience of using these skills, Bo Hanson has authored a workbook and video series called ATHLETE TOUGHTM.
The ATHLETE TOUGHTM Program, provides step-by-step practices that coaches can administer through a spaced-learning approach over time. Taking an individual athlete or team through exercises and activities that address topics like, staying in the game, teaching toughness, bouncing back, mastering accountability, the most critical relationship in sport and staying tough under pressure. The program develops an athlete's mental skill set through tools like reflective journaling, activities, and exercises aimed at building their capacity to navigate challenges in a positive and proactive way. Find out more about the ATHLETE TOUGHTM Program today.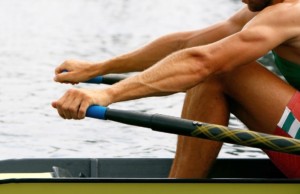 Losing is inevitable at least once during an athlete's career but learning to reflect and reframe these performances can help us strengthen our resolve for next time. In this article 4x Olympian, Bo Hanson, reflects on his experiences with loss.
Read More »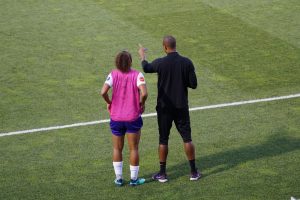 So, what differentiates super champions, champions, and athletes who fall just short of being the best? What separates the best from the rest, what factors can take an athlete to the next level of their performance?
Read More »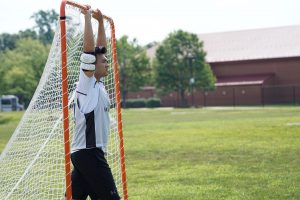 The standard of perfectionism has never been higher, and the pressure to achieve continues to grow, Bo Hanson explains why we need to teach athletes from a young age to focus on effort and not just executing their performance.
Read More »