Bringing the research into everyday coaching, we detail the factors that separate super athletes sitting at the top, from their competitors.
So, what differentiates super champions, champions, and athletes who fall just short of being the best? What separates the best from the rest, what factors can take an athlete to the next level of their performance? In this article we break down the discoveries into what factors make up a super athlete's performance and explain how you can apply this academic research into everyday coaching.
Research conducted by the Institute of Coaching and Performance (within the University of Central Lancashire) found that athletes who consistently out-perform their competition at the highest level of their sport have a near fanatical approach to 'challenge'. They are always prepared and proactive, they know exactly how to overcome any obstacle trying to impede their path to the top. Findings from this report also extend to identifying the other mental qualities that 'super champions' share.
The research aimed to analyze the role that challenges and overcoming adversity play in an athlete's journey to becoming the best. Researchers separated athletes into super champions, champions, and athletes who almost made it, based on their results, and examined their stories for differences and commonalities.
The findings identified one of the primary commonalities among super champion athletes was the degree to which struggles, and adversity had shaped their characters in life, but deeper still, what athletes BRING to an experience is more important the experience itself.
Essentially, what an athlete 'brings' refers to the value of mental skills training in a coaching program. Developing qualities such as toughness, resilience, and that 'bring it on' attitude to take into any challenge is something the authors made special mention of.
This commitment to meet any challenge head-on with the skills needed to succeed is not present in all athletes. This mental fortitude exists on a continuum, where some athletes start out with less and others begin with the lot. Wherever your athlete's mental skills sit, it is important to remember they can always be improved.
The research process involved interviewing 54 athletes from a wide spectrum of different sports which included, soccer, athletics, rowing, skiing, rugby, shooting, karate, curling, judo, and boxing.
The researchers found that, "Successful athletes typically report a non-linear, complex, and uniquely individualized route to the top of their sport where they had to adapt to (anticipated and non-anticipated) developmental opportunities, set-backs and a range of transitions as they progress in their sport". It was noted that this directly contradicts the highly linear pathway that is commonly seen in most training programs.
The purpose of this study was to develop an understanding of a super champion's pathway, for the benefit of coaches and the next generation of athletes. This information is more critical now than ever explains Athlete Assessments' Director and Author of ATHLETE TOUGHTM, Bo Hanson, who says, "Across the world there are coaches we work with that often comment on how athletes from Gen Y and Gen Z have been sheltered from the harsher realities of the world. The absence of this conditioning is seen as the cause for a general lack of mental toughness among these younger athletes."
The researchers also noted that talent identification programs provide smoother pathways for talented young athletes, due to the increased funding, equipment, and coaching providing the textbook road to success. Although this is considered beneficial to capitalizing on their talent and stimulating greater performance, the research reinforces the belief of many of our coaches, that supplying these resources takes away a lot of the life experience and previous struggles that molded super champion athletes.
The study finds that, "Early talent identification may often cause many young athletes to avoid encountering many challenges until late in their career. Increasingly, however, overcoming a degree of challenge during development is recognized as a vital attribute in athletes who ascend to the pinnacle of their sport."
It is critical to note that the study highlights the subsequent importance of mental skills to transform those challenges into something useful. The authors state, "These challenge episodes should be preceded by mental skills training, and be fully supported and debriefed, if the athlete is to accrue the benefits of their experience."
The report explained that a 'challenge episode' could mean "Playing up an age-group, in a different position, missing out on or being selected for particular competitions, or increases in training load."
Broader findings from the report gave insight into the way super champions consider their own performance, their process of self-reflection and reward. Authors noted, "Distinct differences between how the separate levels of athletes approached their sport, perceived their progress and, consequently, administered self-reward. For example, the degree to which super champions seemed intrinsically driven was sometimes at an almost spiritual level of reflection." 
The key findings from the report support the integration of mental skills training in sporting programs, by highlighting just how valuable it is for athletes to rise to any challenge and make the most of these experiences.
The research provides, "Super champions, and to a lesser extent the champions, approach a challenge with a purposeful attitude and determination, whilst the almost champions appear to be almost entirely reactive and unprepared."
The importance of mental skills programs, or the development of a mental framework that enables athletes to proactively address and adapt to challenges as they appear, is further reinforced by the finding that super champions more commonly experienced facilitated styles of coaching.
Specifically, the study suggests, "That facilitative, rather than directive, styles of parenting and coaching that most super champions experienced may have contributed to their success."
Furthermore, these top elite athletes "Are established in proactive coping habits." These coping habits are what Bo Hanson refers to as Athlete Toughness Strategies.
To conclude the report the authors provide this crucial quote, "In summary, we feel that what separates the different levels of adult (athletic) achievement relates more to what performers bring to the challenges than what they experience."
Bo Hanson, a 4x Olympian, 3x Olympic medalist, and author of ATHLETE TOUGHTM, agrees that mental skills are as essential as physical skills in an athlete's development. Bo says, "Working with coaches of elite level athletes across all sports, we find they unanimously acknowledge the need for mental skills development in athletes and consequently I was regularly asked for my input on this area."
"From working with coaches on a daily basis, I appreciate how extraordinarily busy they are from juggling professional, personal, and family priorities, so I wanted to develop a program that developed mental skills in athletes, in a format that coaches could implement without interpretation. This program is unique as it teaches strategies that I personally used as an athlete and continue to refine as a coaching consultant."
"I also understand how skills and experience act as layers which ultimately build an athlete's capacity for mental toughness. I wanted to give each athlete the resources to develop a mental framework that works for them, that they can apply in real time, so that when challenges arise, they are prepared, they know how to address the situation and what they need to do. They can achieve the results they want. Regardless!"
The ATHLETE TOUGHTM Program guides athletes to develop the mental skills that allow super champions to overcome the challenges along their journey to the top. ATHLETE TOUGHTM is a step-by-step program that coaches can administer weekly, taking an individual athlete or team through exercises and activities that address topics like, staying in the game, toughness, resilience, mastering accountability, critical relationships in sport and staying tough under pressure. The program develops an athlete's mental skill set by engaging them in reflective journaling, activities and exercises aimed at building their capacity to navigate challenge in a positive and proactive way.
We're here to provide you with excellence in service and to help you be your best. If there is anything we can do to be of service, don't hesitate to contact us.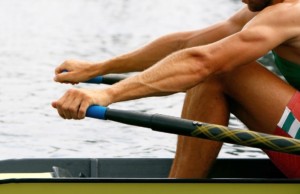 Losing is inevitable at least once during an athlete's career but learning to reflect and reframe these performances can help us strengthen our resolve for next time. In this article 4x Olympian, Bo Hanson, reflects on his experiences with loss.
Read More »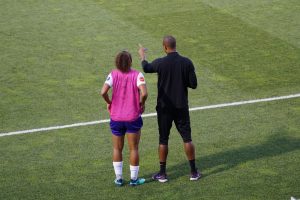 So, what differentiates super champions, champions, and athletes who fall just short of being the best? What separates the best from the rest, what factors can take an athlete to the next level of their performance?
Read More »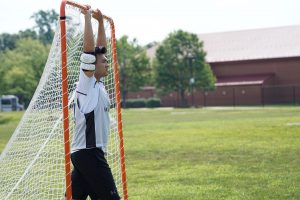 The standard of perfectionism has never been higher, and the pressure to achieve continues to grow, Bo Hanson explains why we need to teach athletes from a young age to focus on effort and not just executing their performance.
Read More »