A personal account: what's involved when I learn and why a safe environment is a pre-requisite
By Mim Haigh, Sports Writer – Athlete Assessments
To learn I must expose my weaknesses and practice the things that I'm not good at.
I learn best by watching people who are better than me. It helps if I understand the way the skill I'm trying to improve contributes to my overall goal. It also helps if I have a clear understanding of what I'm doing wrong and how I could improve. I want to hear this from someone I've given permission to give me critical feedback.
I need to be able to accept where I'm going wrong and how I can do better. Sometimes I might not be aware that I have a weakness in a certain area, and I need to be able to be told that by someone I've given permission to tell me. When we have that discussion, there needs to be clear steps on how to improve the skill and then an adequate timeframe to practice and learn the new skill before I have to perform it.
When I'm learning or practicing something new, I may not look the way that some people think is attractive, and I would be surprised by irrelevant judgements, judgements by my peers about things that are not related to the skill that I'm trying to improve.
If other people are involved in my learning, I need them to be supportive of my goals. If we're learning together, we need to create guidelines which detail; when is the time to experiment and learn and when is the time to perform.
I love to collect and share examples of excellence, people performing the skill that I aspire to, really well.
I believe I can learn anything it's just a matter of how much time it will take. Sometimes, that skill acquisition will not happen in a time frame that suits other people, sometimes I need to recalibrate my own expectations about timeframes, skill acquisition and performance.
When I'm improving, if I have protected myself emotionally or physically, then I'm simply diverting energy from improvement, but it's most likely that I won't expose my weaknesses in the first place, this why I need a safe place to improve. 
Watch this video by Athlete Tough author, Bo Hanson, as he talks about the Circle of Safety in sport. 
You might like to read on about this topic with the article "The Critical Difference Between Uncomfortable and Unsafe in Sport". This article distinguishes between 'uncomfortable' and 'unsafe' environments and why being uncomfortable contributes to developing toughness.  
So how does an athlete become Athlete Tough?
If you want to know more about how to help your athletes build mental toughness and resilience so they can perform at their best under pressure, you should check out our program – ATHLETE TOUGH. Our Handbook & Video Series was produced by 4 x Olympian and 3 x Olympic Medalist, Bo Hanson, to answer the call of Coaches wanting to know how they can build mental toughness in their athletes. We have dedicated 15 chapters to proven strategies that will help your athletes become, and stay, ATHLETE TOUGH. Visit this link for more information and to view a sample chapter and video!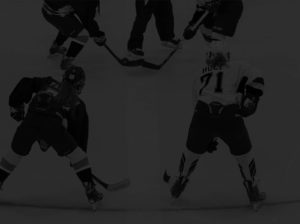 When things get tough or motivation is wavering, many people turn to a motivational quote for a burst of inspiration. We can also use inspirational
Read More »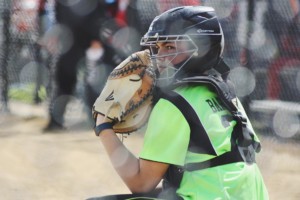 Getting yourself to shut down your brain and be 'mindless' isn't always easy. Especially in those game defining moments, or when your team members are
Read More »